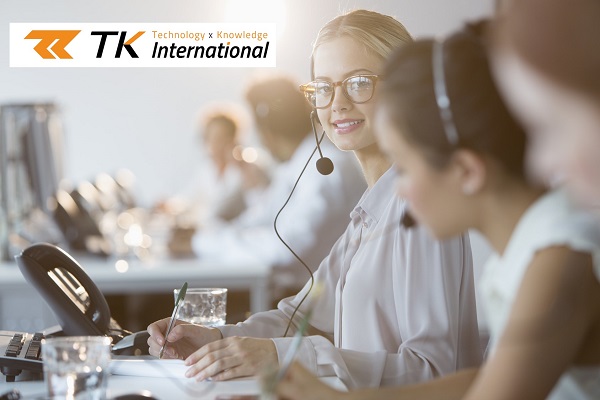 TK International Sdn Bhd (TK International), a comprehensive IT service provider based in the suburbs of Kuala Lumpur, Malaysia, is targeting customers who are expanding their business in the BtoB market overseas. We will start providing a service for inside sales activities in many languages such as English and Chinese.
Since its founding in 2014, TK International has been working with Japanese IT partners to sell and introduce cloud services, IoT services, digital marketing services, and other IT related services in order to promote digital transformation to our customers.
We also have a long history of operating multilingual inside sales business process outsourcing (BPO) in collaboration with partner sales and marketing organizations.
Due to Corona's pandemic, overseas BtoB sales process centered to online platform
Due to the long-term corona wreck, a lot of BtoB market activity in Southeast Asia is shifting online. Even in industries where the traditional home-visit sales style has been the mainstream, online meetings and non-face-to-face sales activities are being carried out. In response to this change, we offer digitalization activity for BtoB from lead creation by our digital marketing team, and lead nurturing by inside sales until closing.
Comprehensive support for BtoB sales and marketing activities for overseas markets
Based on TK International's track record and knowledge regarding inside sales, this service covers everything from strategic planning to implementation, sales of products and services, and support for customers developing their businesses in the overseas. We will support the construction of sales processes. In addition, in the lead creation phase, we can provide comprehensive support, including the development of digital marketing measures for BtoB.
Based in Kuala Lumpur, develop multilingual inside sales activities
Malaysia, where many people and races coexist, is blessed with people who can work in many languages such as English, Malay, and Chinese. As a base in Kuala Lumpur, we will support the overseas expansion of Japanese companies with a variety of human resources.
* Inside sales support languages at the time of this press release are English, Malay, and Japanese. Support for Chinese language will be available by end of 2021.
■About TK International Sdn. Bhd.
Founded in 2014 as a Malaysian subsidiary, TK International is a comprehensive IT service provider with MSC status that provides IT consulting and various IT solutions. Together with our partners, we are contributing to the realization of our customers' digital transformation. Areas of focus are the Internet of Things (IoT), cloud services, digital marketing, and business process outsourcing (BPO).
■Inquiries regarding services
Company Name:TK International Sdn.Bhd. (1088406-U)
Founded Date:April 9, 2014
Address:B-8-02, Capital 2, Oasis Square, No. 2, Jalan PJU 1A/7A,
Oasis Damansara, 47301 Petaling Jaya, Selangor, Malaysia
Malaysia Representative: Shingo Abe, CEO Managing Director
Web:
https://tk-international.com/ja/
Media:
https://connection.com.my/
Business Description: Comprehensive IT service provider based in Malaysia Business consulting Cloud service sales business IoT solution business Digital marketing business Inside Sales Business
Business Consulting
Cloud Service
IoT Solutioins
Digital Marketing
Inside Sales Service (BPO)
■Inquiries regarding this matter
-------------------------------------------------
TK International Sdn.Bhd.
Person in charge: Shingo Abe (Languages: Japanese/English)
TEL:+60 18-387-5096 (Malaysia)
MAIL:cloud@tk-international.com